10 Best Closet Organizers that you can use to streamline a closet you love. 
Every closet needs a good refresh every now and then! However, before you can really organize it, you really need to clean out and purge what you don't need anymore. I know for some people that can be hard, especially when you like to keep items for all of the "just in case" scenarios. Then, a year later realizing you still haven't used that item… sound familiar? (I'm guilty of that, too!) 
Before you organize…
Cleaning out your clothes, shoes, and accessories is a great place to start before you even begin to organize it all. That way you're not organizing everything and then having to clean it out, thus doing twice the work. Start with the clean out so that when you begin organizing, all you're working with are the things you're actually going to keep.
READ: HOW TO CLEAN OUT YOUR CLOSET THE EASY WAY
First of all, look for items you never use anymore. You haven't worn it in years. You don't even really like it. Whatever "that" is, put it in a pile to either be donated or sold online. You can sell your used items through a website like Poshmark or Facebook Online Garage Sale. Next, look for items that don't fit anymore. Those you can donate or give to a friend or family member that might just love to have them. 
Once you have cleaned out and are ready to organize, you are ready for the fun part. Organizing.
READ: THE ULTIMATE GUIDE TO CLEANING OUT A CLOSET
To help a bit more with creating a closet you simply love, I have a few of my favorite closet organizers that will help transform your space into a neat, functional closet without the clutter!
This is the perfect wardrobe organizer for your closet or bedroom if you don't have a full-size closet. This would go well in an apartment bedroom or college living space. There are several drawers that are good for accessories, along with three sections for hanging clothes! (IKEA)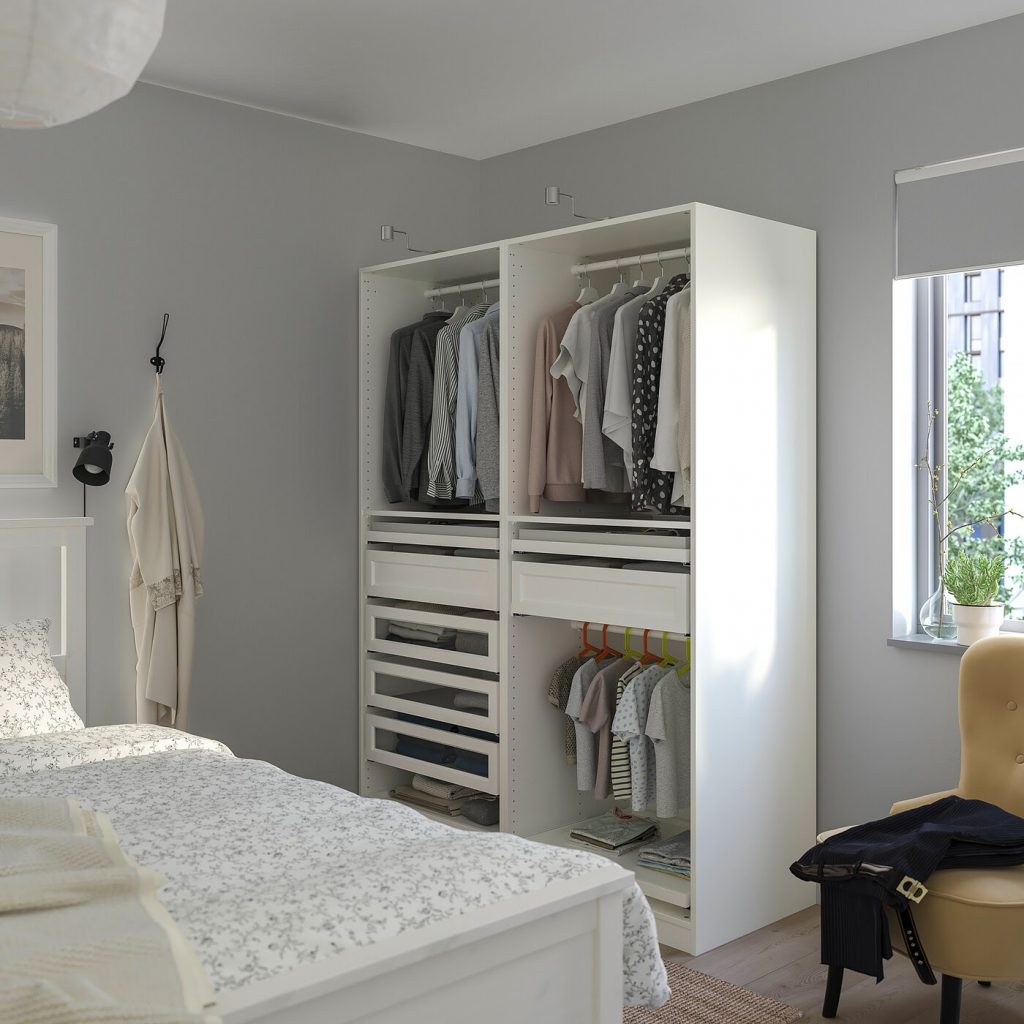 This closet organizer is useful for hanging miscellaneous items that don't have a spot but need a spot in your closet. From bras, towels, ties, and even a couple pairs of shoes – this is perfect for your closet organization! 
Fabric 5-Drawer Organizer
This is a great drawer space organizer to put in your closet that could be in addition to your hanging space for your clothes. Having drawers in a closet is a great way to free up space in your bedroom. 
Everyone needs some nice looking storage bins to organize their socks, undergarments, and towels! This is a beautiful storage bin that will keep your things organized and the closet feels clean. 
I love this shoe bin because it is inconspicuous, doesn't take up much room, and can still house 8 pairs of shoes. Plus, it's on sale right now!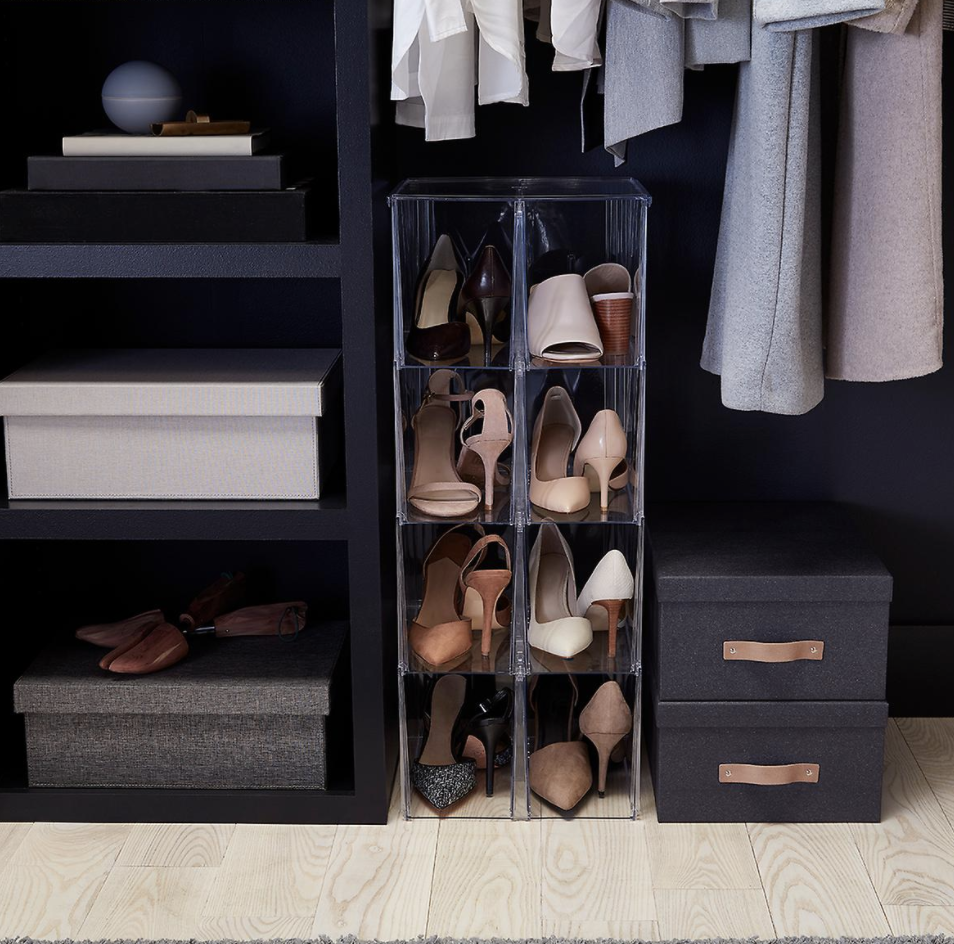 6-Compartment Natural Canvas Hanging Sweater Organizer
You can find this hanging closet organizer at just about any store and the cost can fit in just about any budget. Folding t-shirts, shoes, workout clothes, and all the items from emptying your pocket would fit perfectly here. 
What about for all those bags and purses that you're not using but know you will use during a different season? You can organize them to declutter your top shelves with this purse file! It looks so clean and helps preserve the quality of your purses for the years to come. 
Closet Mirror with Jewelry Storage
I love how this mirror is so elegant and soft but has tons of jewelry organization inside. The hanging jewelry organizers can look messy after a while, so being able to close off your jewelry to protect it and store it correctly in this beautiful mirror is amazing. 
ClosetMaid ShelfTrack Adjustable Closet Organizer
Even if you don't have a walk-in closet, you can still organize your wall closet and bring some order to the chaos. Installing these adjustable shelving and hanging units to your closet brings dimension, functionality, and organization to your life. You can adjust the heights and lengths of these measurements to make it fit exactly what you need!
Shoe Storage Organization
This shoe organization bin can go underneath your shelving to provide more space for your shoes. Just like with the purse file, this type of organization won't only make your closet look cleaner, but it will help preserve the life of your shoes and help keep the quality. 
Cleaning out and organizing your closet can seem like a daunting task, but it's oh so worth it! Start with cleaning out what you don't need or use anymore and sell it or donate it. Then, you'll be able to start maximizing your space and creating an area that is clutter-free, functional, and you know where everything is with these best closet organizers.