Simple things to declutter in the summer without stress or overwhelm so you can more easily create a home you love. 
I love summer, it's a chance to slow down the work and put my feet up. To kick back and relax on some of the bigger projects that tend to come up throughout the rest of the year. 
And maybe that is why decluttering in the summer is not the easiest thing to do. Because our motivation tends to take a hiatus when the weather warms up and cleaning out the excess is just the furthest thing from our minds. 
If you are still wanting to declutter the excess stuff in your home but you don't really have the motivation for a full room cleanout, consider this your quick list.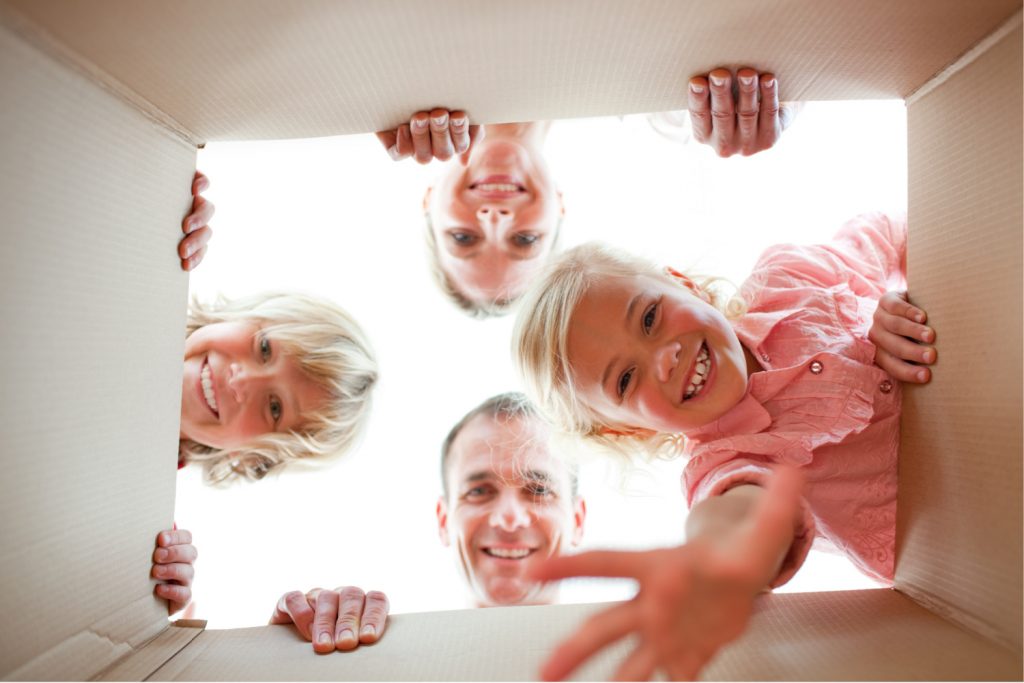 The list is your first step and the next step is to spread it out a little at a time so you are weaving decluttering throughout your day. That is really the secret to this all working. It is better to do it slowly, removing the stuff, because that helps you adapt to this new way of clutter-free living. I am not saying you need to go minimalistic, but you do need to learn a new way of looking at your things. Try, if you can, to see your everyday items them as tools rather than treasures you think you can't live without. I am not saying that all of your things are tools, not at all. What I am saying is that knowing there is a difference and learning how to distinguish them is not only a game-changer but it's liberating as well. 
When you know what items are mementos that pack quite a bit of emotion and what items are simply tools that are meant to help you get through the day to day tasks, you can now more easily remove the extra stuff.
Partner that with a new habit of decluttering as you go about your day, and you might just find this impossible task of cleaning out much easier to do.
I like to call this intentional decluttering. The process of removing things as you go. 
Let's talk about this before we dive in. 
Say you are getting dressed for the day and as you are picking out a pair of socks you see a pair of cat socks you have had in your drawer since the 80's. You haven't worn them in years, if you are being honest they are pretty uncomfortable. Yet there they sit taking up space in your drawer. Today is the day you say goodbye to those socks and once you do, tossing them into the bag is freeing. 
This is intentional decluttering. The weeding out of your things at a slow rate so it is not overwhelming. This type of decluttering really is a game changer because it is no longer an exhausting project but instead just another habit you turn to whenever you are in a space. 
To really make this system work, it is best to have donation boxes and bags always around. A bag in a closet hanging from the door, a box in the pantry, a basket in the kitchen….. whatever you can fit into your space without it being an eyesore. 
Things to Declutter Over the Summer
In the kitchen
Summer is the season for cookouts and picnics so that is where we are going to put our focus first. 
Mismatched paper plates

The collection of 10,000 plastic spoons

Torn/stained tablecloths

Old coolers

Drink koozies

Excess stuff of any kind that you no longer use or need that many of. (Like 10 spatulas or more potholders than be drawer can possibly hold.)
In the Family Room
I think summer is the best time to clean out your entertainment center. Take some time to go through your movie collection to weed out any flicks you no longer love. While you are at it, make a list of the ones you are hoping to add to your collection. Start buying a few now so you can enjoy your new selection this winter when you are back in hibernation mode. 
DVD's

VHS's

Blankets that are torn or stained

Pillows that need to be replaced
In the Bedroom
This is a great time to give your bed linens a once over. There is nothing worse than fitted sheets that won't stay in place. Listen, you work hard. Every single day. And that means you deserve a good night's sleep. No more excuses. Toss those scratchy stretched out sheet sets and invest in a more comfortable set. This is not a waste of money, but rather an investment in a good night's sleep. 
Do you read in bed? If so, take the time to go through your reading materials and catch up. Go to bed an hour early one night this week and snuggle up with a stack of magazines. Once done, remove the address labels and pass them on to someone else to enjoy.
Sheets
Pillow Cases
Blankets
Bed pillows
Books
Magazines
In the Closet
If you only keep your seasonal clothes in your closet, then summer is a great time to really do a full cleanout of only the clothes you have currently stored inside. 
Stretched out swimsuits

Clothes that no longer fit (And there is no chance they ever will again.)

Any clothes that are stained, stretched out or torn
READ: HOW TO CLEAN OUT YOUR CLOSET (WITHOUT FREAKIGN OUT)
In the Bathroom
Makeup can easily pile up if we aren't careful. That is why it's a good idea to go through your supply to remove any items you don't love and use but also to update your shopping list of any items you are running low on. 
Toothbrushes are something that should be on your decluttering list every month. By replacing your toothbrush once the bristles begin to curl you are ensuring you are always using the best tools for your teeth. 
Outdated or dried up makeup
Worn toothbrushes
Empty bottles
Lotions, or hair care items, or makeup you don't use or love.
Let's Head Outside
Did you know weeds are clutter? Okay, maybe not but when you lump them in with clutter it can give you a reason to get out there and clean them out a bit. This is a great way to keep flower beds neat and clutter-free. 
Dead plants. I love to have plants on our patio but in July I usually have a few that are not, well…still alive. Take a walk around your house and gather up any dead plants that cannot be saved. 
Take some time to remove any cobwebs from your front door. Go one step further and clean the windows and sweep the porch. Set up a neat and welcoming space so any visitors are greeted with a please area. 
Suntan lotions. Go through your stash and remove any bottles that are expired or empty. Don't forget to add to your shopping list if you are running low or if you are out altogether. 
Outside toys. I don't know what it is but it seems that outdoor toys never really last that long. Go through your toys and toss any that are broken or damaged beyond repair. Next, gather up any items your family has outgrown or is no longer interested in. 
Yard tools can quickly add up especially if you are not storing tools in the same area or container. Go through your supply gathering up all that you have. Try to remember that even though it is nice to have plenty of garden and lawn tools, having too many can be overwhelming. Look at what you have, the chores that you routinely do and make your decisions based on that.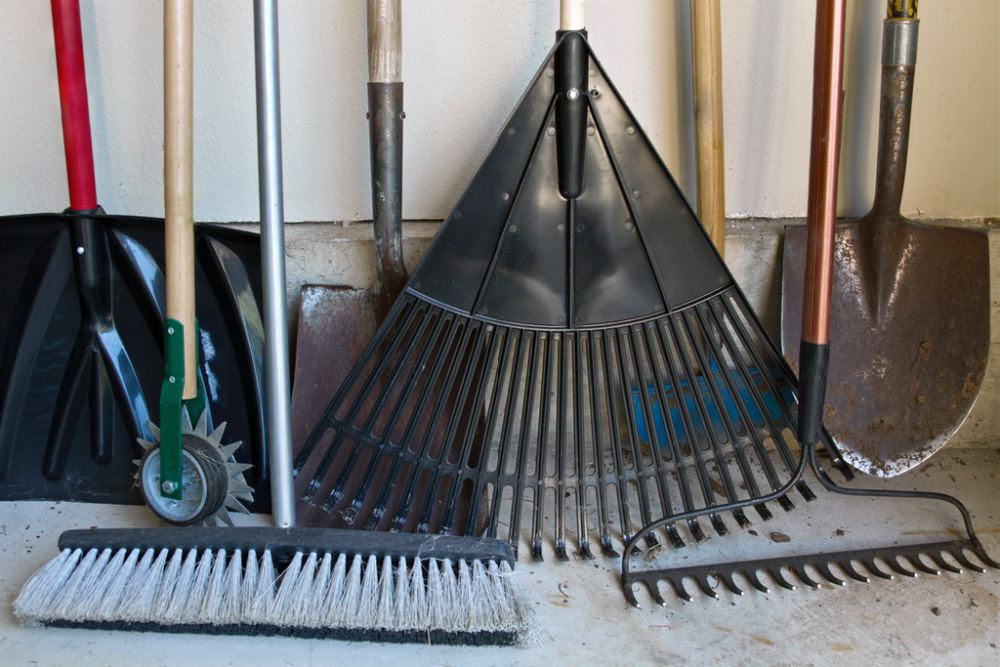 Weeds
Dead plants
Suntan lotions
Toys
Tools
Torn or soiled furniture pads
Old pillows
Yard decor that is old, cracked, faded
I hope you find this quick list a great start as you keep working your way to cleaned out and cleaned up home.
Now you can more easily declutter in summer without spending all your time doing so!