We all have them. Even the most organized among us have them. It's not a dirty little secret or a crutch we all need.
It's simply an area in our home with a name that tends to give it a bad rap.
The junk drawer.
That place where our things go to die.
If you turn to the internet and search "junk drawer" most information you find will be on how to get rid of it. How it can ruin your chances for an organized home. How, if you have one, you are headed down a road of cluttered misery.
My take on the junk drawer is a bit different. Not only is it okay to have a drawer of random items it is necessary for anyone that is trying to remove the clutter and excess from their homes.
Why do you need a junk drawer?
First, most clutter-bugs think an organized home is one made of the rules and strict structure.
Like the plastic-covered couches from my childhood.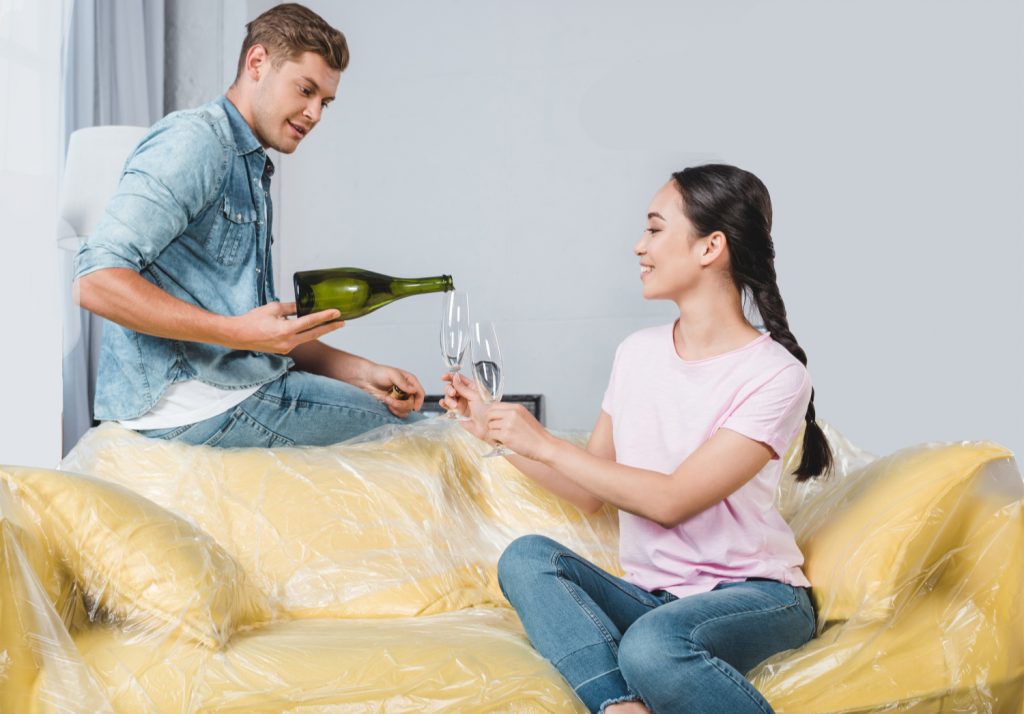 Clutter-free is frightening to some folks because they believe it feels like living in a white house, with white clothes, and white carpet and they are walking around blindfolded with a pitcher of red Koolaide.
Instead of looking at your junk drawer as holding you back from a clutter-free existence, I want you to look at it as your ticket to freedom. Your chance to be clutter-free without all those strict and silly rules set in place to dictate how you need to live in your own home.
Rather than remove the junk drawer altogether, let's instead give this drawer a new name.
There is power in a name. Big power. And for us, that is where we are going to begin. Instead of calling this container of randomness a junk drawer, let's call it a utility drawer. An area in our home that holds a plethora of items that we just might need in a pinch. Need duct tape? Check the utility drawer. Looking for a pair of scissors? I bet you will find one in your utility drawer. Need a magic wand that you can use to whip up dinner tonight in a flash? Check the handy-dandy utility drawer.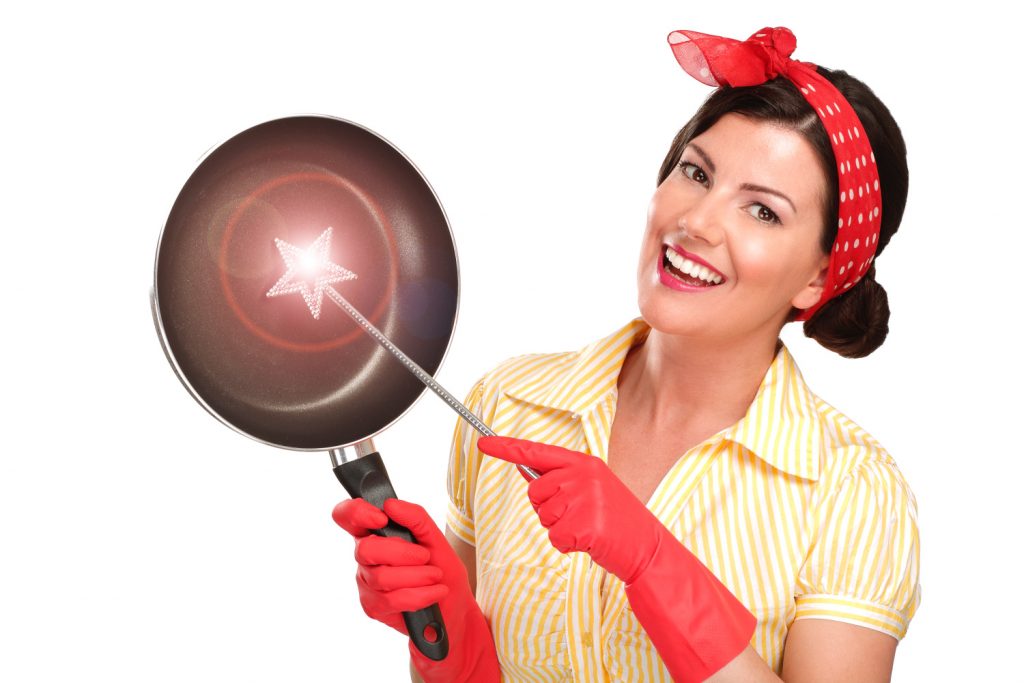 When you give things a new label you begin to see them not as a crutch but instead as a tool. One you can use to run your home more efficiently.
Now that we have removed the stigma of the dreaded junk drawer let's set up a utility drawer in your kitchen that will help you run your home a bit easier.
Before we begin you will want to decide on the purpose of your drawer. This will be your clutter guide as you go through items. It will also better help you to decide what can stay and what needs to go somewhere else.
Junk Drawer Alternatives
General Maintenance – If this is your goal then anything that belongs in this category can stay. Tape, glue, scissors, pen, and paper can all be included here.
Kids – A great drawer to have for any parent. Pacifier, toys, crayons are on this list. Anything you need quickly for your kids.
Kitchen – Seasoning packets, straws, twist ties, whatever you need in your kitchen that does not already have a specific home.
Tool Maintenace – We have one of these in our home and I find it an incredible time saver. Tools, hardware, felt, tape measure, even Command Hooks are great to have in this drawer.
There are no rules here. This step is just meant to get your head in organization mode.
You can see a full junk drawer transformation in my latest video!
Gather Up Your Decluttering Supplies
A trash bag. I suggest something small, like a brown paper bag that you can set right up on your counter. Keep things at eye level so you remain focused and on the job at hand.
A clothes basket. This is for anything you need to put away in another room. I love these baskets and have several of them in my home. They are perfect for container random items of all different sizes that you can then put away quickly in one swoop.
D/M Pro Tip: You can find the flexible small laundry baskets at Dollar General and Walmart for less than $6.
A marker and post-it notes. I like to call post-it notes the clutterer's best friend. They are perfect for making notes and labeling items that need to be dealt with later. Consider them your reminder system so you don't have to deal with things more than once.
A towel. Hmmm, didn't see that coming did ya? But I am not your average declutterer! I am all about simple and the towel will help to make this process much easier.
Here's how it works. Whatever is going back into your drawer goes onto the towel. Use a towel that is in proportion to the drawer's size. This will better help you visualize how much room you have. A stuffed drawer is not going to work no matter how organized you have it. So keep in mind the exact space you have to deal with when deciding what can stay and what needs to go.
A small box. This is what you will put your donation items in. The key here is to keep the box in proportion to the job you are working on. With a junk drawer, a shoebox will work perfectly.
To Dump or Not to Dump
This all depends on you. If you would rather dump out all the contents so you see everything in one shot – go for it. If you would rather pull items out one at a time and deal with them that way, that works too. Remember to take into consideration your clutter personality and work with it instead of against it.
For me, dumping is just too overwhelming and actually freaks me out a bit. I do better by removing and dealing with items one at a time so the counter doesn't end up a mess as I am trying to clean out my drawer.
Where Best to Declutter Your Junk Drawer
Now that you have all your supplies ready to go clear off enough space to do the job without hindrance. If you are working on a kitchen drawer then the counter will work or even the kitchen table. If you are working on a drawer in your bedroom then the bed itself might be the better spot. The trick here is to use an area that is big enough for you to spread out so this job is simple and not overwhelming.
How to Declutter a Junk Drawer
Step #1. Set up your supplies in your sorting area. If you are right next to your junk drawer then you can begin sorting things there. If not you will need to remove the drawer and take it to your sorting area.
Step #2. Gather up any trash you can see right off. This will help you make a dent in your junk drawer in a super simple and easy way. What we think is an overwhelming pile of clutter more often than not is buried under trash. Uncover what you need to deal with before you get started.
Step #3. Gather up anything you can see quickly that belongs in another area. Batteries in the office or random nails and screws in the garage.
FOR MORE TIPS READ: The 3 Steps to Take Before You Declutter
Step #4. Start. Pick up one item at a time and either put it in the trash, put it in the put-away basket, put it in the donate box or put it on the towel so it can remain where it is. Not sure what can stay? Remember your drawer's purpose we talked about above and refer to that for this step.
Step #5. Once you have gone through every single item, what you should have is a completely emptied out drawer. Take a few minutes now to clean it out. Wash the inside and out to make sure you are starting with a clean and fresh slate.
Junk Drawer Organizer DIY
This is the fun part and one I just love doing.
Small baskets, I find work the best here. They are durable, work great to keep things corraled and come in just about every shape and size you can imagine. Don't overthink this part. Your goal here is to just contain like items together so it is easier for you to find things when you need them.
A long basket will hold pens, pencils, and scissors.

A short basket will hold post-it notes and tape.

A larger basket will hold tools, duct tape, and glue.

A small basket will hold paper clips, hardware, rubberbands
Use the containers to corral your items not contain them. By that I mean you are not using any stifling rules here. Just sorting things out so they are a bit easier to find.
I realized early into my decluttering journey that strick organizing rules would stop me from cleaning out my home. Instead of rules, I prefer to look at these containers as guidelines. For example, as long as you get the items into a container in the drawer then you are good to go!
This is not me: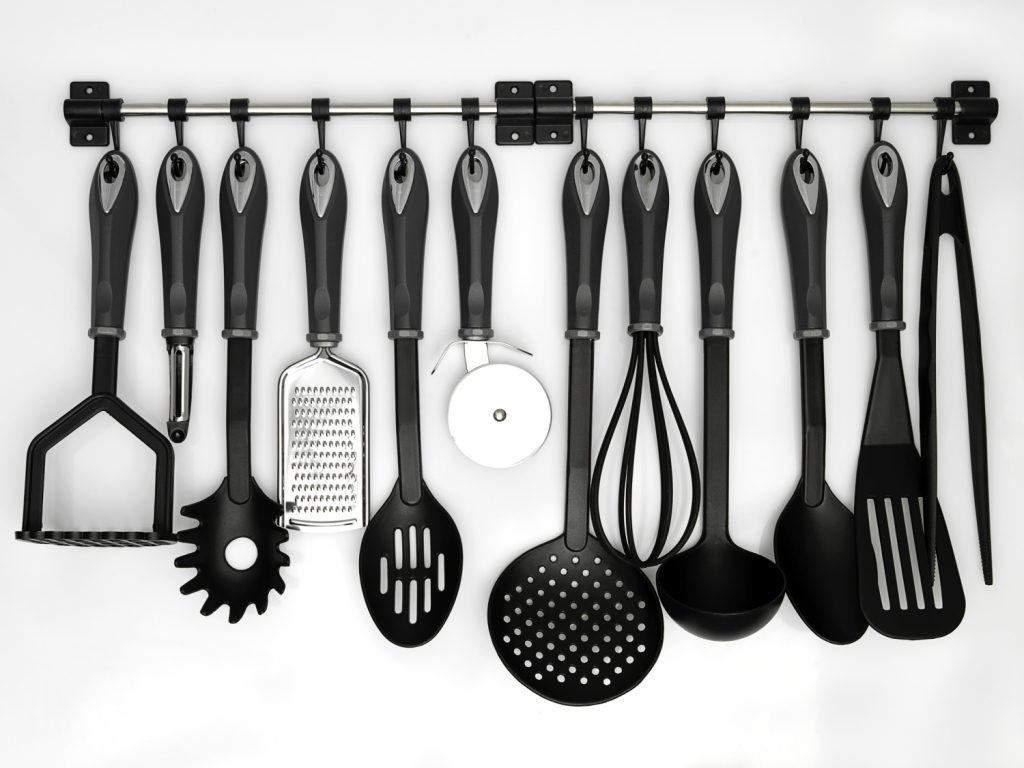 This, however, is me: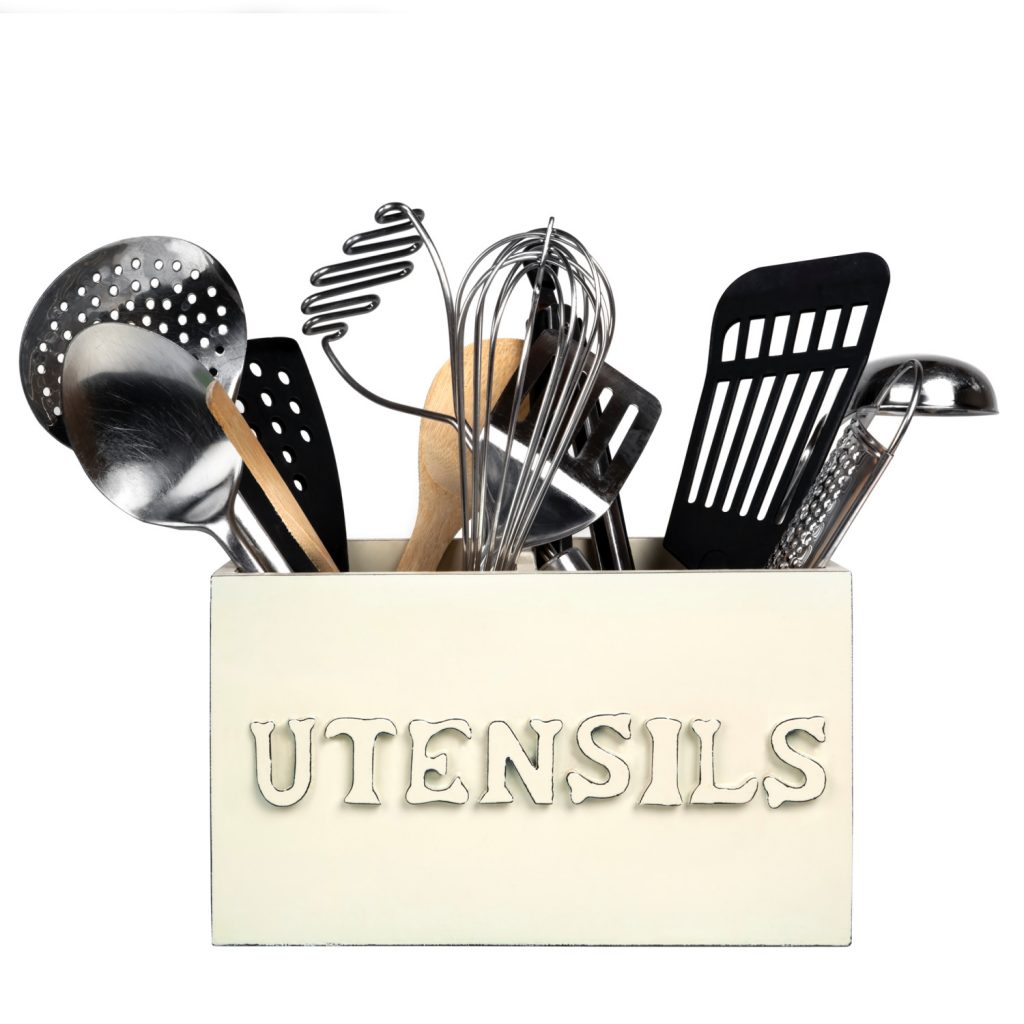 I know simple is what keeps me clutter-free so every time I create a new system or implement a newly organized area I am sure to use something I will be able to stick with more easily.
Tossing utensils in a box or crock…easy. Hanging utensils up in the order of their size…hard.
Continue putting items back into your new utility drawer until your towel is empty.
What if you are done with your drawer but there are still items remaining on the towel?
This happens quite often and is actually a good thing. If you have finished organizing your junk drawer but still have items left on your towel that means you are able to see the exact purpose of your new utility drawer. You are already able to visualize what belongs in this newly decluttered area and that is a big step, huge actually. So pat yourself on the back and get back to work.
If you find there are a few things left on your towel, you will need to move those items to your sorting area.
Donate – Throw Away – Put Away
Continue until your towel is completely empty then give it a shake and toss it in the "put away" basket.
Step #6. Deal with your sorts.
One of the biggest issues when decluttering is stopping before you are done. That means we need to deal with what we sorted out. Those items that didn't land on the towel and get put back into the utility drawer.
First, tie up the trash and put it in the trash can.
Next, close up the donation box and put it directly into your car. Do not skip this step! Even if the box is not completely filled up, close it and walk it out to your car immediately. Get that stuff out of your house and gone for good.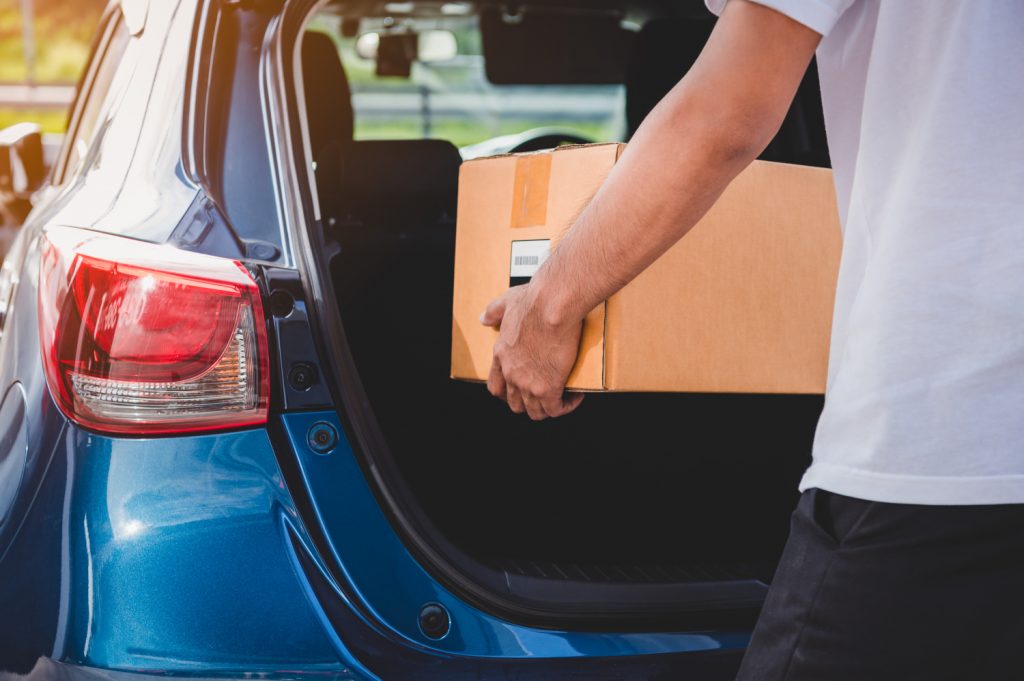 Finally, grab your basket of "put aways" and take a walk around your home. Stroll from room to room putting things away as you go. Don't forget to toss your organizing towel into the laundry. When you are finished you can put your clothes basket away and consider this job completed.
Having a utility drawer in your home is not a hindrance but instead a tool. One you can use to run your home more efficiently. Now instead of running around looking for items to do a small home project, you have everything you need right where it's supposed to be. The beauty of these drawers is they can be located in most rooms in your home. But be careful here. Use these drawers to corral room items and not as a place to hide random things until you get a chance to deal with them later.
This drawer has a purpose and that means only the items needed for that purpose can stay and the rest need to go.
I say embrace the junk drawer and use it as a weapon for good instead of a crutch for clutter.