When living in a small home it can be quite tricky coming up with additional storage ideas. There is only so much room and even if you are an organizing Ninja you might still be out of options after a while. But having dozens of pairs of shoes on a shelf is probably not a good solution either.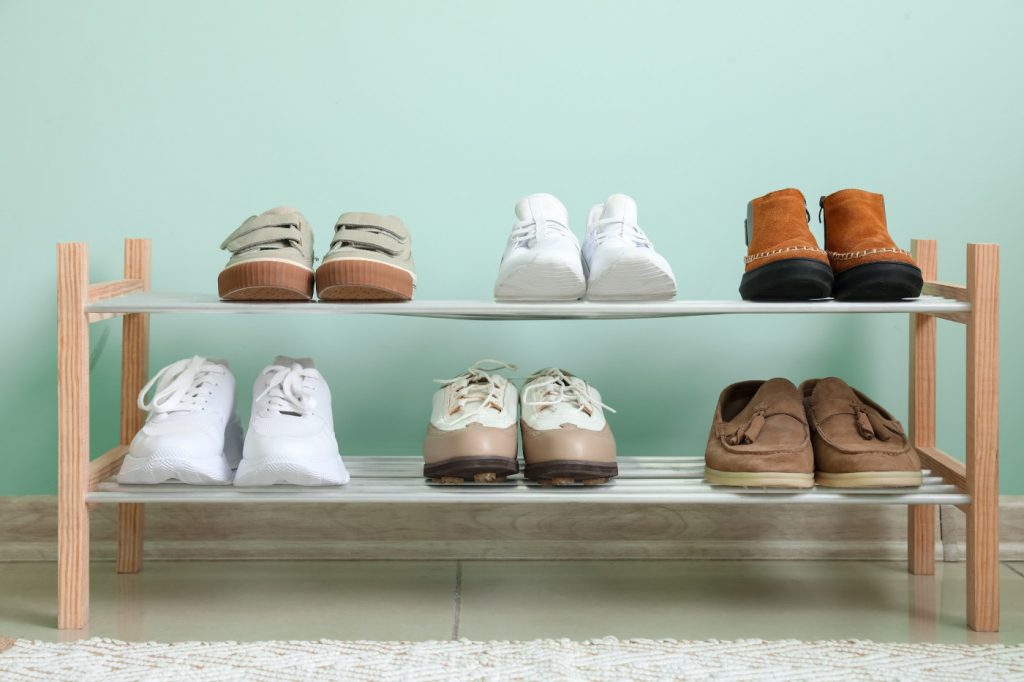 There is a little old-school trick that is quickly gaining popularity with families that are short on space.
Cue the storage bench.
Back in my day, this little beauty was called a storage ottoman. It might even still be called that today, but the purpose is still the same. To give families additional storage options in their homes.
Tucking storage into an ottoman or bench is really quite brilliant. It's a way to look at your home as a dual-purpose space. Finding a way to use furniture as storage is just the tip of what you can do to keep things out of the way with what you may already have. The best part is, this space can be used for just about anything. Books, magazines, toys, games, puzzles, shoes, clothes, blankets, pillows, hats, gloves, I could go on and on!
The only limit is your imagination which is why this storage option is showing up more and more at the furniture stores. And even if your home isn't small using benches can really help you to streamline your home more easily. Organizing things by family members is a great way to get control of everyone's stuff and keep it organized by person so you are not always searching for misplaced things. 
Let's look at a few options so we can help you to find the perfect storage bench that will last your family for years to come.
Storage Benches and Ottomans for Small Home Storage 
Storage Bench With Cushion
Many homes today do not always come with a mudroom but luckily with so many storage options available today you can quickly turn a part of a room into an entryway perfect for any family.
Storage tip: Give each family member a basket along with a hook above that is just for them to use. This is a great way to keep coats, book bags, and shoes neat and organize helping to calm some of the chaos that comes with a busy morning.
Best Entryway Storage Bench
Not a fan of baskets? Then a more open approach may be a better fit for you. To keep things more organized simply keeping shoes up off the floor helps more than you might think. If you are worried about the mess on the floor you can use a boot tray for below your bench to keep things neater.  
Don't give up on baskets altogether, they really are a great way to organize and declutter just about any space in your home. Read: How to Organize Your Entire Home with Baskets to find out more.
Corner Entryway Bench
Not sure you have enough space for a wide bench? You can always focus your storage by going up with a wall bench like this one. Again, use those hooks to add in additional room so you can more easily keep things sorted out by family members. (Do you see a trend here?)
Leaving in the morning can be a bit of a mad dash, and by organizing things by each family member you can avoid much of that.  
Best Shoe Storage Bench
I just love this bench and the farmhouse style of it. If looks are at the top of your list rather than ample storage this might be a perfect fit for you. Let's face it, not all storage solutions need to be all function without any fun. 
You can use this bench for more than just an entryway for shoes. This would look great in a family room as an entertainment center. Use it for your TV stand, housing movies below organized by genre in baskets. Or you can use this bench in a dining room to hold dishes or silverware. The best way to find the perfect use for a storage bench is to first look at your space, list out what you need to store, and then go looking for what will fit and hold the items you need.
Family Room Storage Bench
When our kids were younger the number of toys and games that ended up in our family room was almost comical. At first, I would spend quite a bit of time picking up things day after day hauling the droppings left by my herd of kid's back to their bedrooms. Finally, I realized instead of taking their things to the storage why not bring the storage to their things?
This is just what you have here. A great bench you can use to store games, art totes, puzzles, books, and more. No young kids at home? Then you can use this for extra pillows, blankets and yes, games too!
Toy Storage Bench
Do you need help in the kid's room and maybe you are not quite a fan of plastic storage totes? I just love this bench and how durable it is. You can use each drawer to hold small hard to organize items then add in a few bins or baskets on the middle shelf for even more storage. Finally, place books on top along with a few large toys that your kids really play with quite frequently. 
The trick to a cleaner space is to have the toys they use the most out where they can easily get to them. Keep them out where they can see them and make it easier for them to put them away when they are finished.
Need help visualizing this bench in a kid's room?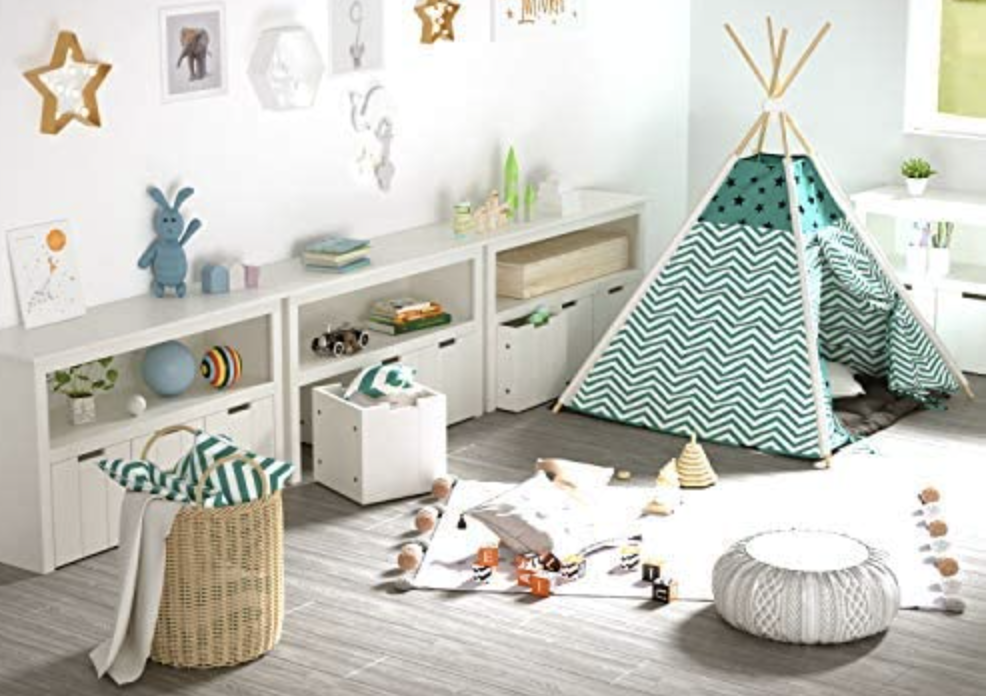 Best Outdoor Storage Bench
One of the best storage solutions we made for our home was getting an outdoor storage bench. What a big help this was keeping not only clutter undercover but giving us a great place to put pillows and decor when a storm comes up out of nowhere.
Bedroom Storage Bench
When clients of mine complain about the state of their closets, more often than not it is because they are keeping a full year's wardrobe store inside. By finding storage for out of season clothes you will, in turn, free up valuable space in your closet and allow you to streamline things more easily.
Place a pretty storage bench like this at the foot of your bed and you instantly create room for extra clothing that you may not have the space to store them inside of your closet.
READ: ORGANIZE YOUR CLOSET THE ULTIMATE GUIDE
End Table Storage Ottomans
If you have a small family room then you may not have space for a large storage bench. That is why I just love these small ottomans that can double as end tables. Sometimes thinking outside of the box can allow you to see storage as furniture.
Use these benches to hold blankets, videos, games, and more. A great solution to small space living. Bonus, if you turn the lid upside down this bench can work perfectly as an end table!
As you can see, the possibilities are endless when it comes to storage benches! There's a storage bench for every room of the house with almost any style for your home. It's perfect for a dual-purpose space for your home and you can always find things to store inside that may not otherwise have the best home in your house. You can really find storage benches anywhere these days, but these are just a few of my favorites.
Let me know in the comments which one is your favorite and how you use your storage benches or ottoman!